EGG AMERICANA, 1990
I am the living mother
holding out for 24-hour grain of rice
swaddled before hemorrhage; 24-hour spent
pregnancy test in the trash, cancelled dinner reservation.
The living mother
bleeding out into cotton, shedding walls
into the toilet. I don't look
when I flush. Turn my face to my sleeve.
Living mother,
Wipe the red
off my nails, replace red on my toes. Cannot
stop twisting the phone cord; never dial.
Mother
not the dead mother. Does not paint
the bathroom black. Keeps the curtains open
for neighbors to know there is nothing to see here.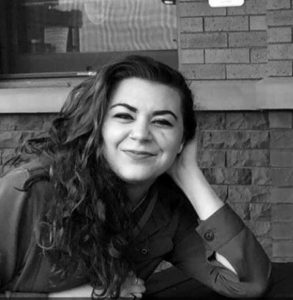 Erin Kae graduated from SUNY Geneseo in 2015 with a B.A. in English (Creative Writing). Her poetry has been or will be featured in Sonora Review, Crab Fat Magazine, and Fugue, among others. She was recently nominated for the Pushcart Prize by Aster(ix) Journal, and was selected as a finalist for the 2017 Locked Horn Press Publication Prize for their Read: Water anthology. She currently resides outside Boston, Massachusetts, where she hopes to pursue a career writing children's literature.
(Visited 208 times, 1 visits today)