ASYLUM ANYWHERE
While men get war or office work, women
must carve out space for unhappiness
at home, in carpools, on playground benches.
While men shut doors, pour drinks,
button up jackets tight and close
their eyes to the sweet drone of
commutes, women stick knives
in jars of peanut butter and slit
sleeves of saltines wide open.
To their children they say,
If you are good, then I am good.
Quiet time. Drapes drawn.
Finding hiding places for credit
card bills and clinking liquor bottles.
Nothing can escape. Even their blood
they must plug up and up and up.
Once I watched a family on the beach.
The mother ran ahead, at first as
a joke, then further and further until
the father and child started after her.
Panic not for her loss but for her freedom.
I rooted for her right into the sea.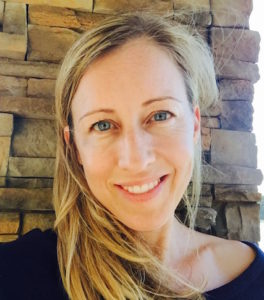 Lisa Mecham writes a little bit of everything and her work has appeared in Catapult, Amazon's Day One, and The Collapsar, among other publications. A Midwesterner at heart, Lisa lives in Los Angeles with her two daughters where she's finishing a book about mental illness in the suburbs.
(Visited 760 times, 1 visits today)